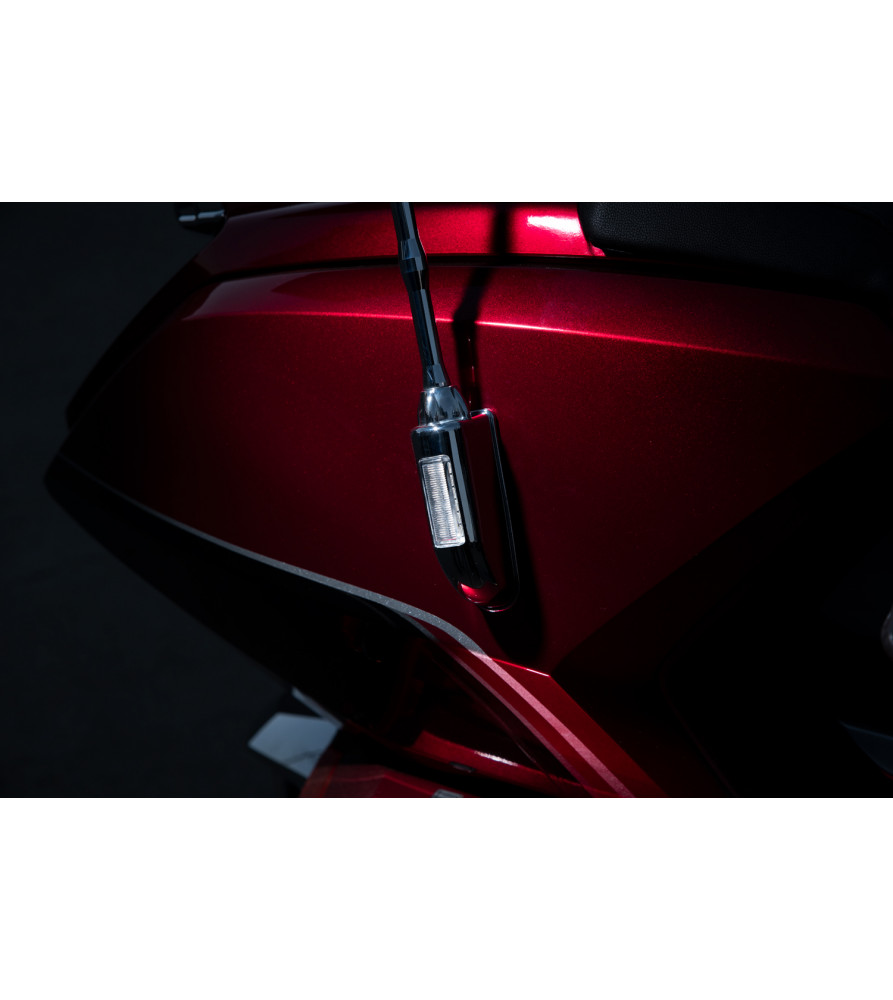  
Goldstrike Grips
Goldstrike Grips For 2018-UP Gold Wing
Garanties sécurité (à modifier dans le module "Réassurance")
Politique de livraison (à modifier dans le module "Réassurance")
Politique retours (à modifier dans le module "Réassurance")
• The Goldstrike Grips offer superior comfort due to their exclusive micro-textured soft touch rubber and increased diameter. 
• We've worked to integrate modern styling with full factory functionality, ensuring efficient heat transfer through the rubber inserts in our grips. 
• Simply bolt these grips on with no modification to your bike, and you'll be back on the road more comfortable than ever!
• Length: 6.25", Diameter: 1 5/8" / Slightly increases grip diameter for hand comfort.  Custom rubber design provides a comfortable firm grip. Quick 10 minute installation with no disassembly. Rubber insert design/material promotes good heat transfer. Strong diecast aluminum.  Modern styling complements the look of your bike.  Soft touch rubber inserts.  Secure three way mounting systeM.  Available in black and chrome. Goldstrike logo embossed on grip.  3 year warranty. Patent pending.
Compatible : 
GL1800 Bagger / Touring / Touring DCT Models 2018 and up.
Installation :